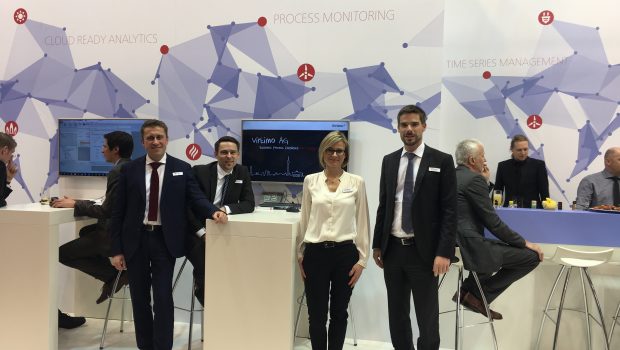 Exhibitor at E-world 2017
From 7 to 9 February, Virtimo was represented as an exhibitor at Europe's leading exposition for the energy industry, "E-world energy & water" in Essen. Together with our networking partners HAKOM and metalogic, we were able to offer visitors and clients and insight into our range of services. This year, the focus of our sales work was on our own products: the Business Process Center as well as the Publication Framework. The newly added functional module for master data management in the BPC convinced our guests in conversation, particularly with regard to the large-scale introduction of the legally required AS4 communication standard in the gas industry. As a first-rate provider for the efficient installation of AS4 connections, Virtimo is able to create a platform that profits from overlapping data loads by bundling the relevant connection parameters. The resulting benefits in connection speed and lower service costs are passed on directly to the members of our AS4 club.
E-world 2017 was a successful start into the new business year not only from our perspective – the exposition itself registered positive results with a record number of 710 companies exhibiting and about 25,000 visitors.