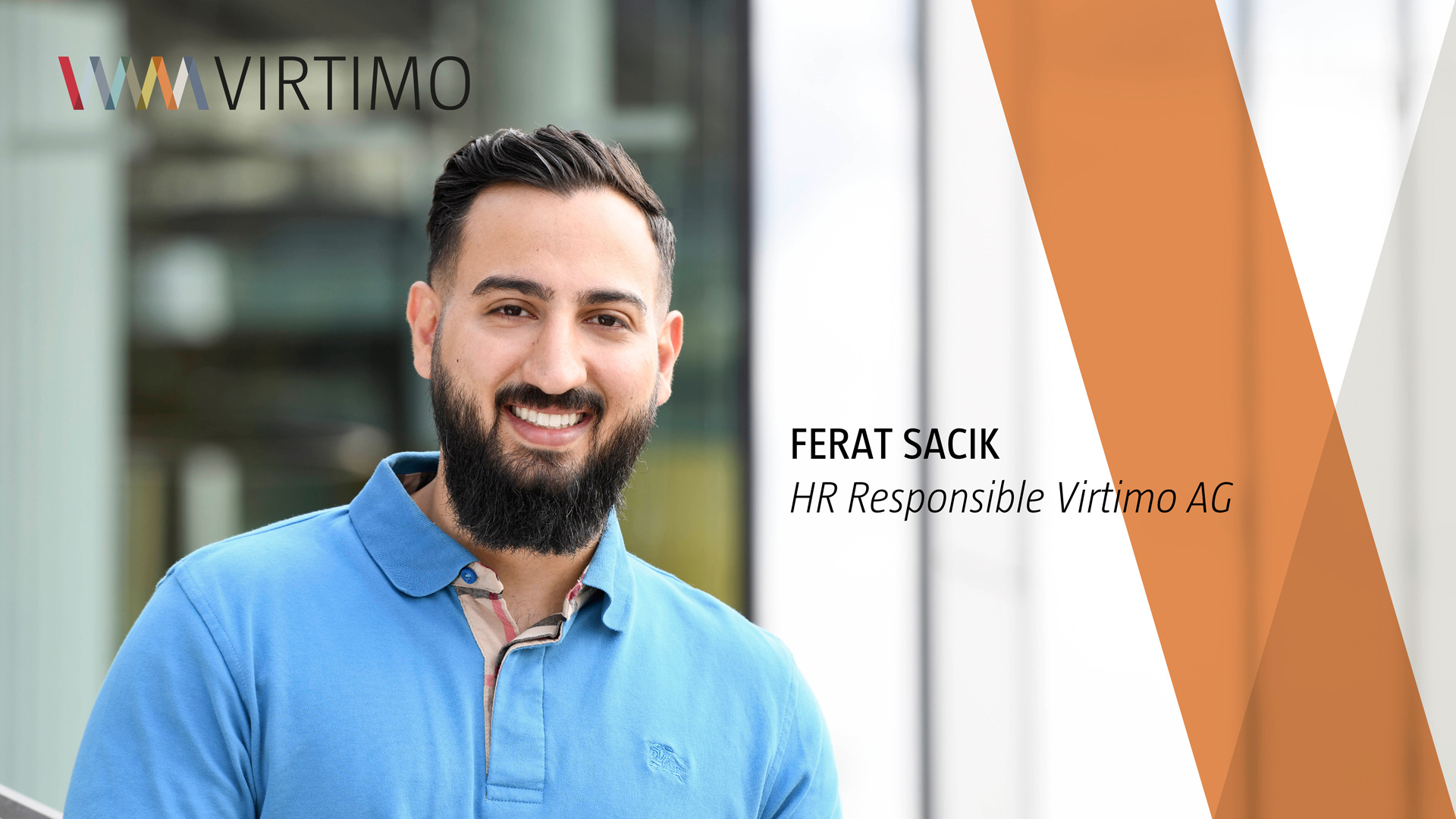 WELCOME ON BOARD, FERAT SACIK!
We are delighted to have gained Ferat Sacik as the new HR Responsible for our V-Team. ✌ Ferat has been working in HR since 2016 and has been responsible for recruitment and personnel development, employee relations, personnel administration and HR strategies at various companies. His focus has always been on appreciation and recognition.
Ferat wants to remain true to this at Virtimo: "At Virtimo, I am now particularly looking forward to being involved in the development of employees and seeing how their skills and potential continue to unfold over time. It is also very important to me to develop employees properly in order to support the positive corporate culture and working environment at Virtimo, where employees are motivated to give their best and actively participate in the company.
By the way, Ferat has dived straight into the matter and has already advertised plenty of positions. 🏊‍♂️ Here you can find an overview of vacancies at Virtimo [in German only].