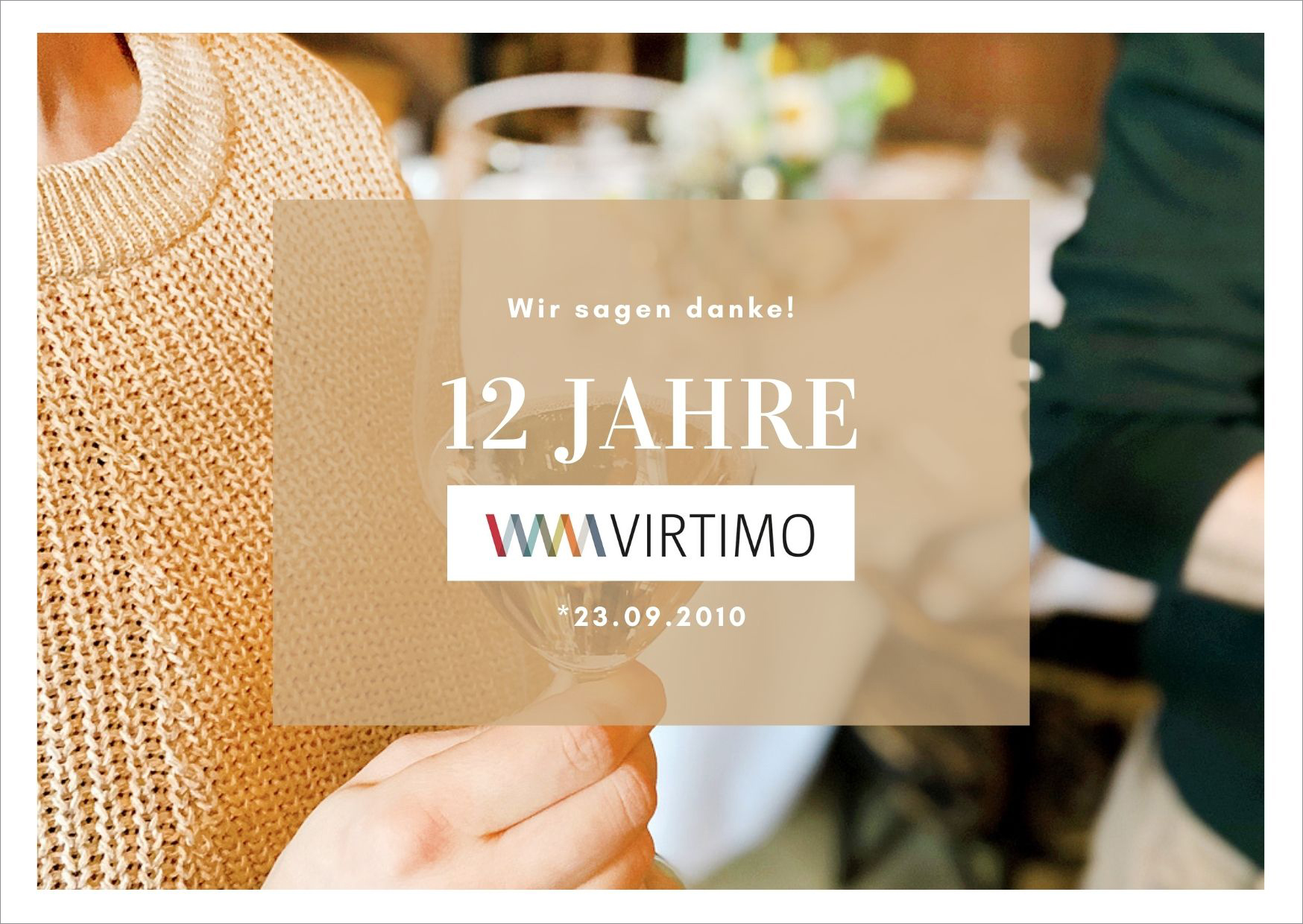 HIP HIP HOORAY, VIRTIMO CELEBRATES BIRTHDAY!
VERGNÜGEN. LIKE PLEASURE.
We're in a party mood because today we're celebrating our 12th birthday!
VERBINDUNG. LIKE CONNECTION.
We say thank you! To our customers, partners and companions – and to our fantastic team, which now consists of 100 unique personalities.
VORFREUDE. LIKE EXCITEMENT.
We are looking forward to everything that is coming! Digitalization rocks ✌️