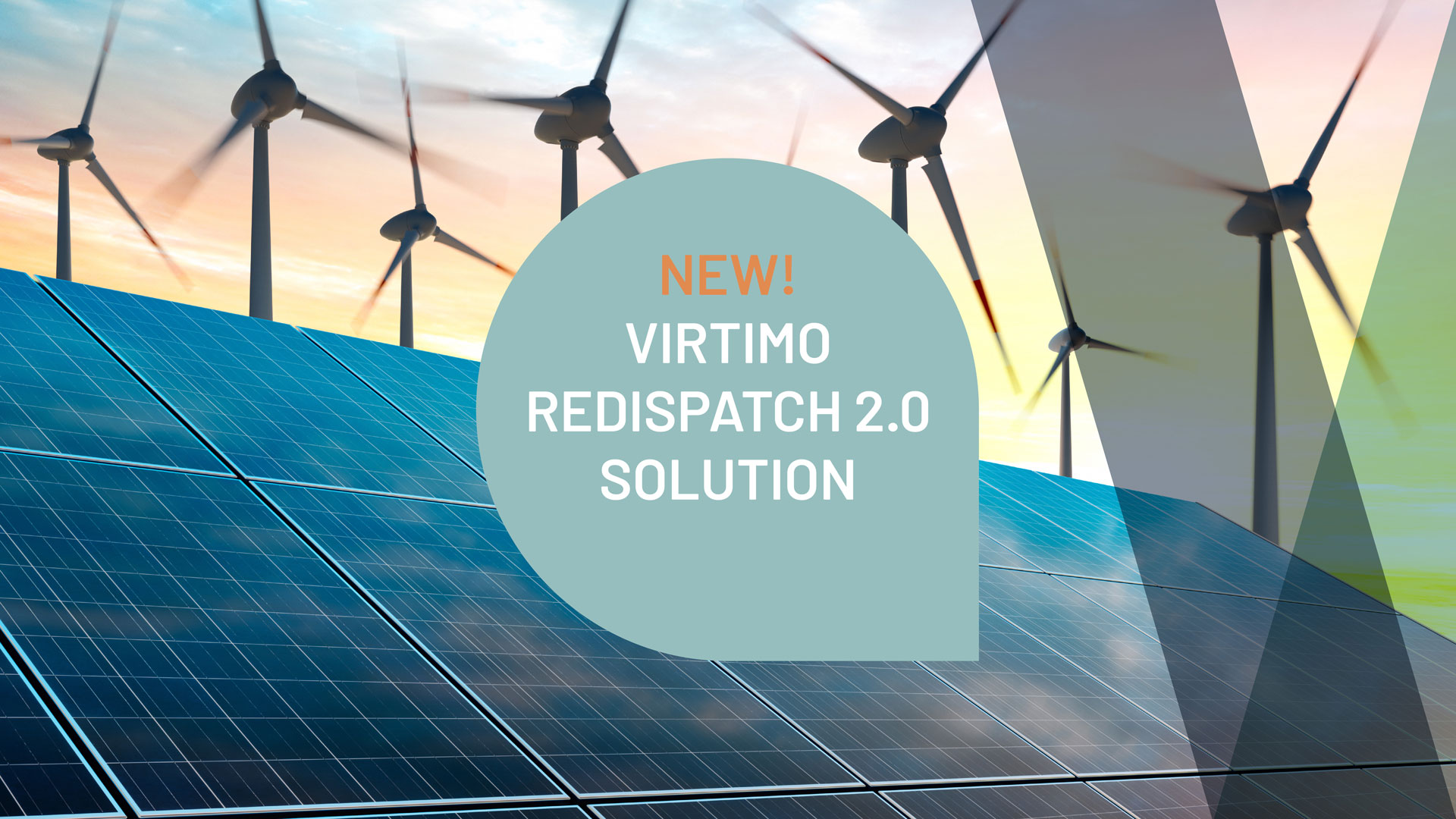 READY FOR REDISPATCH 2.0 – VIRTIMO LAUNCHES A COMPLETE FUNCTIONAL MODULE FOR THE ENERGY MARKET!
Comprehensive processes, numerous systems, additional master data – and the implementation of new regulations according to Redispatch 2.0 becomes mandatory for the energy market starting October 1, 2021! With the Virtimo out of the box solution for Redispatch 2.0 we offer a ready-made functional module which meets all requirements and can be flexibly integrated.
Support for the energy transition.
In the context of the transition to alternative energies, a continuous guarantee of grid stability and security of supply is of great importance. Network expansions and the Grid Expansion Acceleration Act (NABEG 2.0) are meant to ensure this.
Starting October 1, 2021, the previous feed-in management for electricity from renewable energies (RE electricity) and heat-coupled electricity generation from highly efficient CHP facilities (CHP electricity) will be integrated into the new system of Redispatch 2.0. This amendment to NABEG 2.0 poses major challenges for distribution system operators (DSO) and producers/direct marketers/operation executives (OE) with regard to processes and communication. In addition, implementation of the new system is mandatory from October 1, 2021, making the topic both complex and time-critical.
Virtimo Redispatch 2.0 solution: Out of the box, ready-made and flexible to integrate.
In accordance with our goal to simplify your working life, Virtimo has developed a solution for the DSO and OE market roles that guarantees compliance with the communication requirements specified in Redispatch 2.0: Out of the box, ready-made and flexible to integrate.
The Virtimo module Redispatch 2.0 for automated exchange offers comprehensive features:
Technical communication Connect+ for the new data provider (DP) market role

Automated generation of technical receipts; allocation of incoming receipts

Acquisition, processing and display of system data and other master data

Processing of master data requests and transfer of master data

Alternative: interface for importing master data from existing master data pools

Case-related routing of the redispatch processes to your systems

Standardised internal format for flexibly connecting internal systems based on configurable workflows
You want to learn more?
YOUR CONTACT AT VIRTIMO.