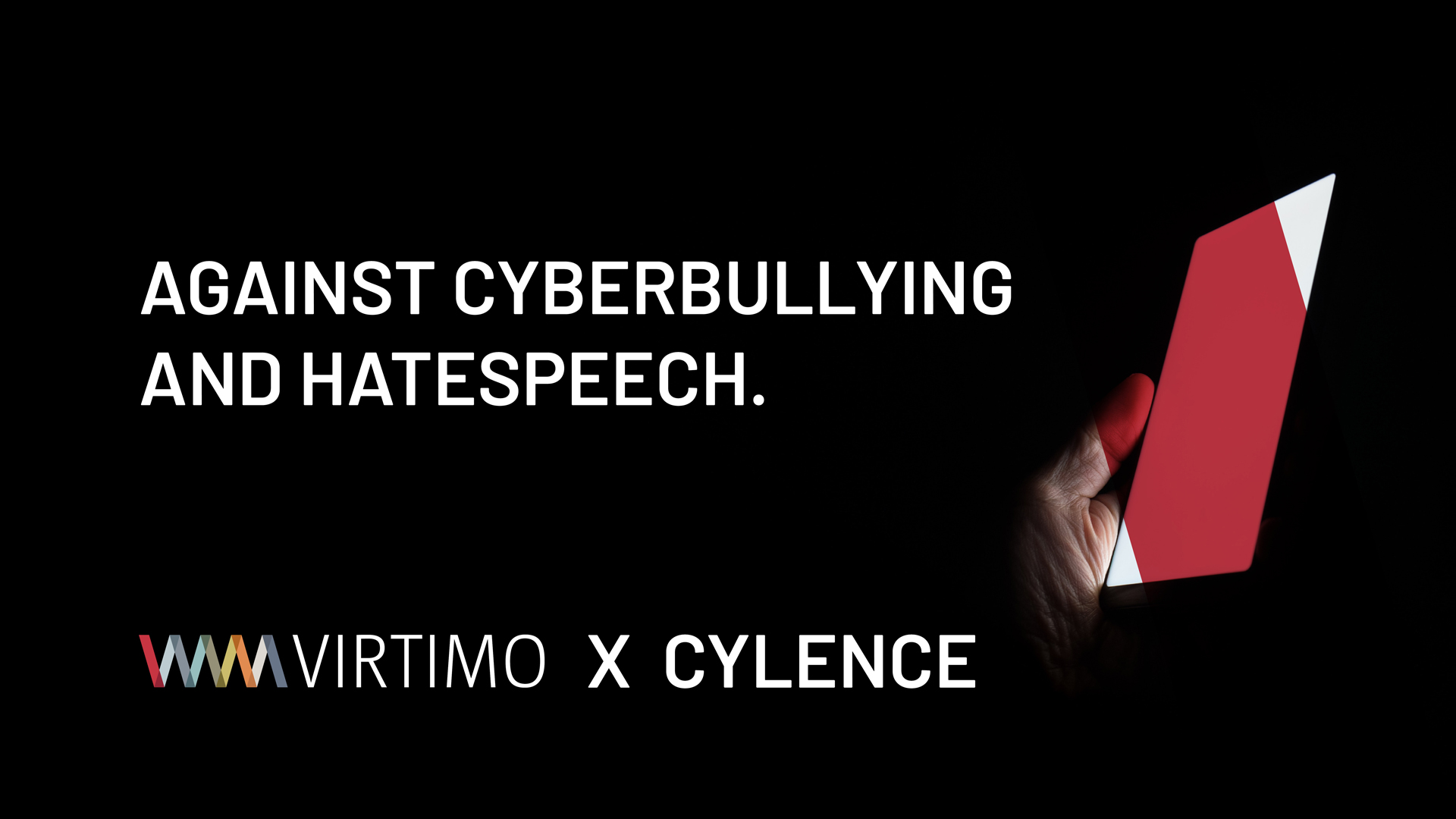 BMBF Research Project CYLENCE against Cyberbullying and Hate speech has started.
Virtimo AG is responsible for the technical development of the platform CYLENCE as a consortium partner under the coordination of the TU Darmstadt.
The Federal Ministry of Education and Research [BMBF] has been funding the three-year consortium project "Development of strategies and tools for cross-media reporting, detection and treatment of cyberbullying and hate messages in investigative and law enforcement agencies" [CYLENCE] with 1.6 million euros since August 1, 2023. In addition to Virtimo AG, the Technical University of Darmstadt, the University of Potsdam and the University of Paderborn are involved as research partners.
The goal of this interdisciplinary project is to support investigative and law enforcement agencies [ESBs] and associated hotlines in detecting, reporting, and addressing cyberbullying and hate messages through new strategies and technologies. Strategies and tools are emerging that, on the one hand, use artificial intelligence to enable ESBs to collect and analyze public data, and on the other hand, support the reporting of cyber abuse through novel channels for the public. "Surveys from recent years show that the level of concern caused by cyberbullying and hate messages in Germany has risen continuously – both in professional and private environments," explains Prof. Christian Reuter, professor at TU Darmstadt and coordinator of the project.
Due to the confusing information situation on the Internet, the evaluation and handling of incidents is a major challenge. The platform CYLENCE remedies this by integrating artificial intelligence, among other things. "By automating complex processing procedures, the planned demonstrator will enable authorities and hotlines to efficiently extract cyber abuse from public media, bundle reports from affected parties from different channels and analyze them using AI methods," specifies Christoph Fuchß, board member of Virtimo AG, which is responsible for the technical development of the platform.
A consortium of research, development and application partners is involved, which has already pooled its expertise in the research project "Development of strategies and technologies for analyzing and communicating the security situation in cyberspace" [CYWARN]. With a focus on IT security, the platform CYWARN supports early detection of cyber threats and centralized communication to affected organizations. After completion of the project phase in March 2024, the platform will be made available to various authorities on a test basis.
You can find more information about CYLENCE here [only available in German].
Do you have questions?
I am here for you.