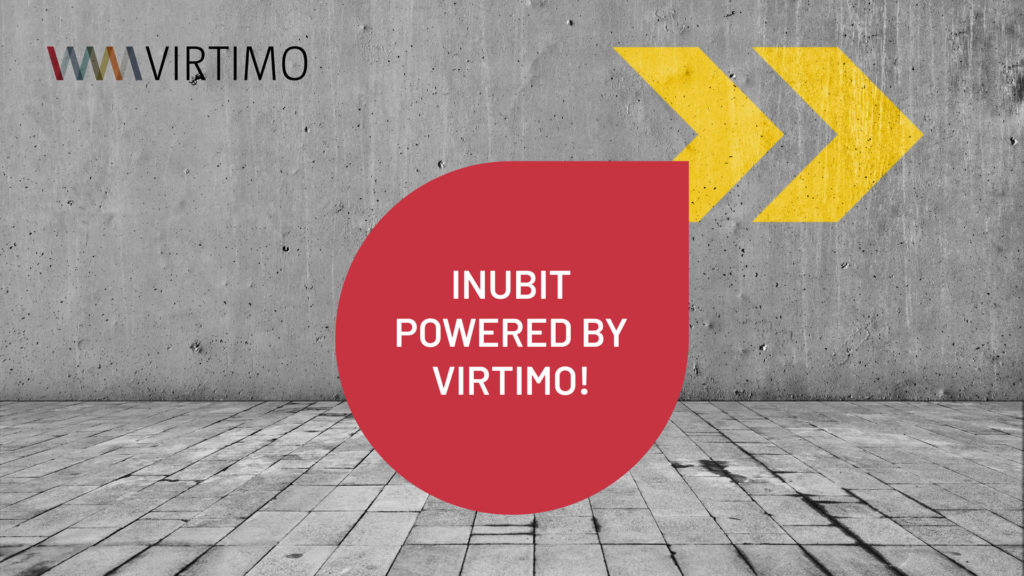 SMOOTH TRANSITION: THE FIRST FOUR WEEKS OF INUBIT – POWERED BY VIRTIMO!
As of 1st January, 2020, the inubit BPM software is entirely part of the Virtimo product family! The first four weeks since the acquisition from BOSCH.IO [previously BOSCH SI] have been exciting and intense – and we are very happy that almost all clients have agreed to the transfer of their contracts to Virtimo! We are in negotiations with the remaining clients and are confident that we will soon be able to welcome them into the Virtimo community as well.
Together with BOSCH.IO we are creating as smooth a transition phase as possible; together with our clients and partners we are designing the future of inubit!
PRODUCT MANAGEMENT AND PRODUCT DEVELOPMENT INUBIT
The inubit product management is currently being handled in coordination with the product managers of Bosch.IO and is transferred to Virtimo step by step. Development remains in the care of the same team that has been responsible for it over the last five years. The necessary infrastructure (bitbucket, open source scans, …) has already been built by Virtimo.
On 3rd January, 2020, we took over issuing of licence keys and the licence key database. The most recent releases of inubit BPM are available to download from a new server:
https://files.virtimo.net/Userportal/
SUPPORT: WE ARE HERE FOR YOU!
You can reach us at +49 30 555 744 055 or via email at :?F3:E\DFAA@CEoG:CE:>@]56 as well as, for the time being, at DFAA@CEo3@D49\D:]4@>.
Support tickets are currently still being processed collectively together with the Bosch support team. Existing tickets and feature requests will be carried over following clients' agreement to the transfer of contract and are soon to be processed via the Virtimo Support System, for which we are currently laying the groundwork.
INUBIT TRAINING CENTRE: REQUEST YOUR COURSE NOW!
With an email to 65]@>:EC:Go8?:?:2CE you can request your individually required training courses. We will get back to you with a custom offer! All courses are led by experienced coaches who are well acquainted with the inubit BPM software.
A Trainings section on the Virtimo website with a detailed overview of our course offers is already under construction.
INUBIT + VIRTIMO: THE FUTURE STARTS NOW!
As a partner of Bosch SI, we have already had an active hand in the product development of inubit BPM over the last few years. Now, after the acquisition of the software, we continue to follow this path in a sustainable and future-oriented way! A long-term guarantee of quality, future-proof technology and highest client satisfaction are the absolute focus of our product strategie. Together with you, our clients and partners, we want to lead the inubit BPM software into the future:
At Virtimo, we offer our clients – new and existing – the most experienced inubit consultants with more than 200 person years of project experience with inubit BPM!
Virtimo will continue to rely on cooperation with partners – the existing partnerships will be continued and built on!
Virtimo Visions – Virtimo's client and partner event – will be devoted to inubit this year. Mark down 16 to 17 June, 2020 – invitations will follow!
ANY QUESTIONS?
YOUR CONTACT AT VIRTIMO.