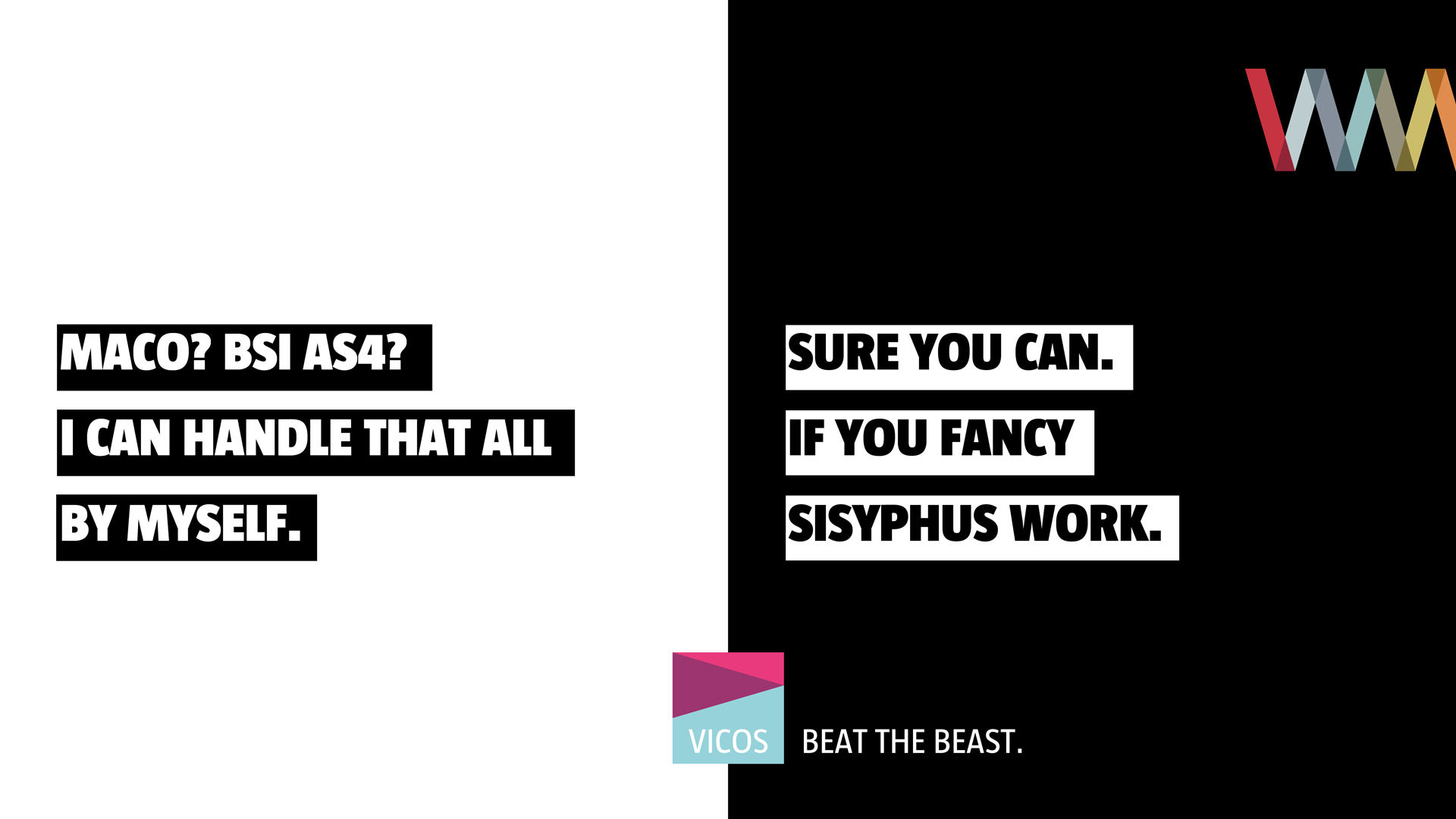 BSI AS4 with VICOS: Synergies instead of Sisyphus work!
If anything characterizes market communication, it is constant change. 😵
Processes that run smoothly and can be implemented with little effort are therefore indispensable. Instead of Sisyphus work, VICOS offers users extensive synergies as a shared service, because the majority of partner connections are already created on the platform. Usually, only a few individual additions have to be made for new setups ‒ handled by Virtimo, of course! This not only saves time and money, companies also benefit from optimal scalability. ♻
Especially now, when the implementation of BSI AS4 for companies in the electricity sector is in the hot phase, VICOS is therefore a maximally relieving service for you, which can be quickly put to use. 🚀 By the way, in keeping with the spirit of constant change, the changeover for schedule management, which was initially exempt from the regulations, is now also due at the end of 2024.
Do you have questions?

I am here for you.