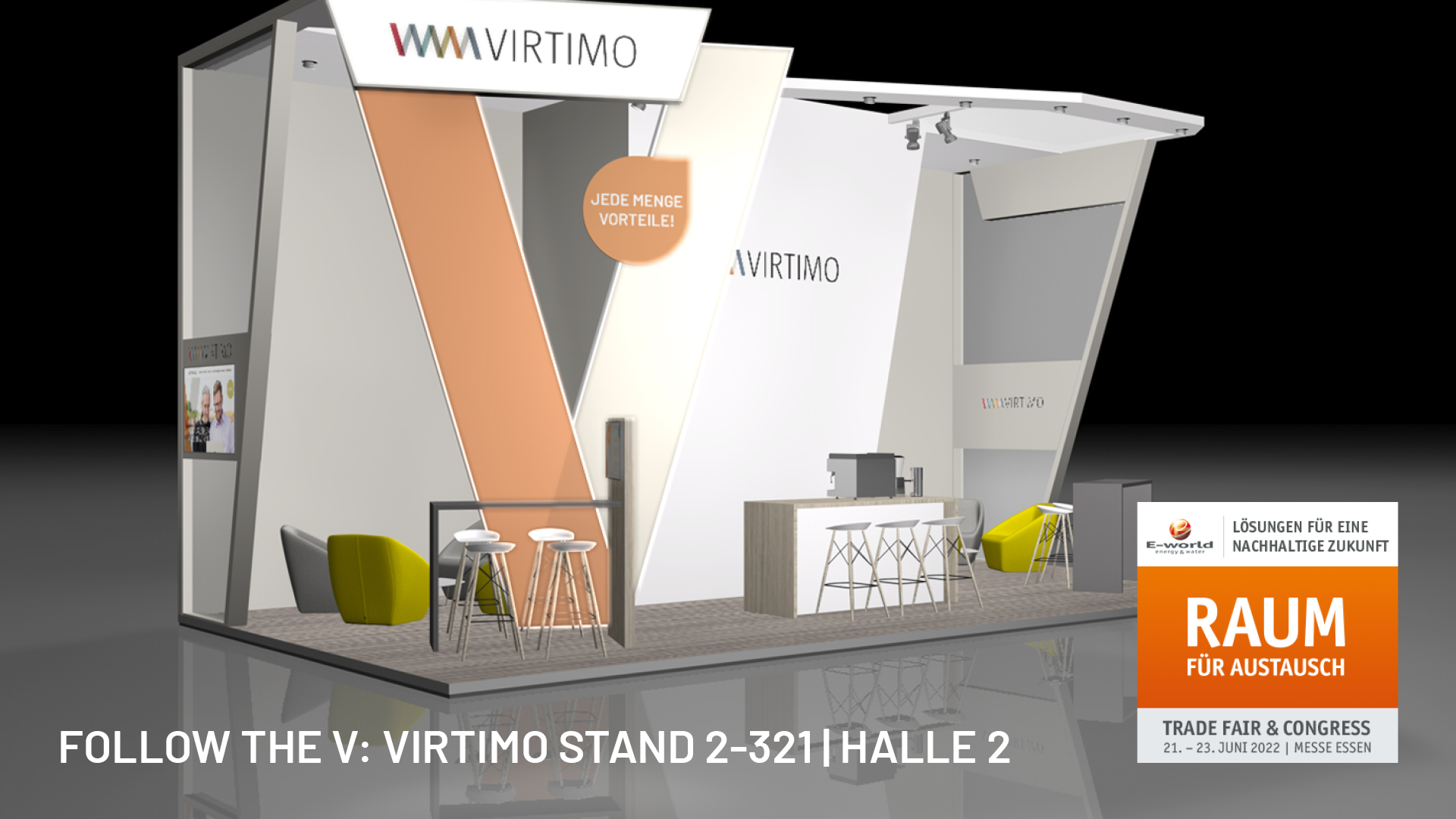 Let's meet: Virtimo at the E-world 2022 from June 20 – 23
Virtimo will participate at the E-world in Essen in 2022! We look forward to the personal contact and exchange with all partners, customers,  and people interested in our products and services. Our mission is to reduce complexity and support digital transformation: At the E-world we will introduce the major releases INUBIT 8 and BPC 4 as well as a brand new member of the Virtimo service portfolio. You can be excited! We will also present our Smart Solutions for the energy industry, such as Redispatch 2.0, and tell you everything you need to know about the upcoming paradigm shift in market communication.
Always follow the V:


Virtimo Booth 2-321 |

Hall 2



YOU WOULD LIKE TO MAKE AN APPOINTMENT?

WE ARE LOOKING FORWARD TO MEETING YOU!