NEW FEATURE RELEASE INUBIT BPM 7.4.0.43 | WINTER 2020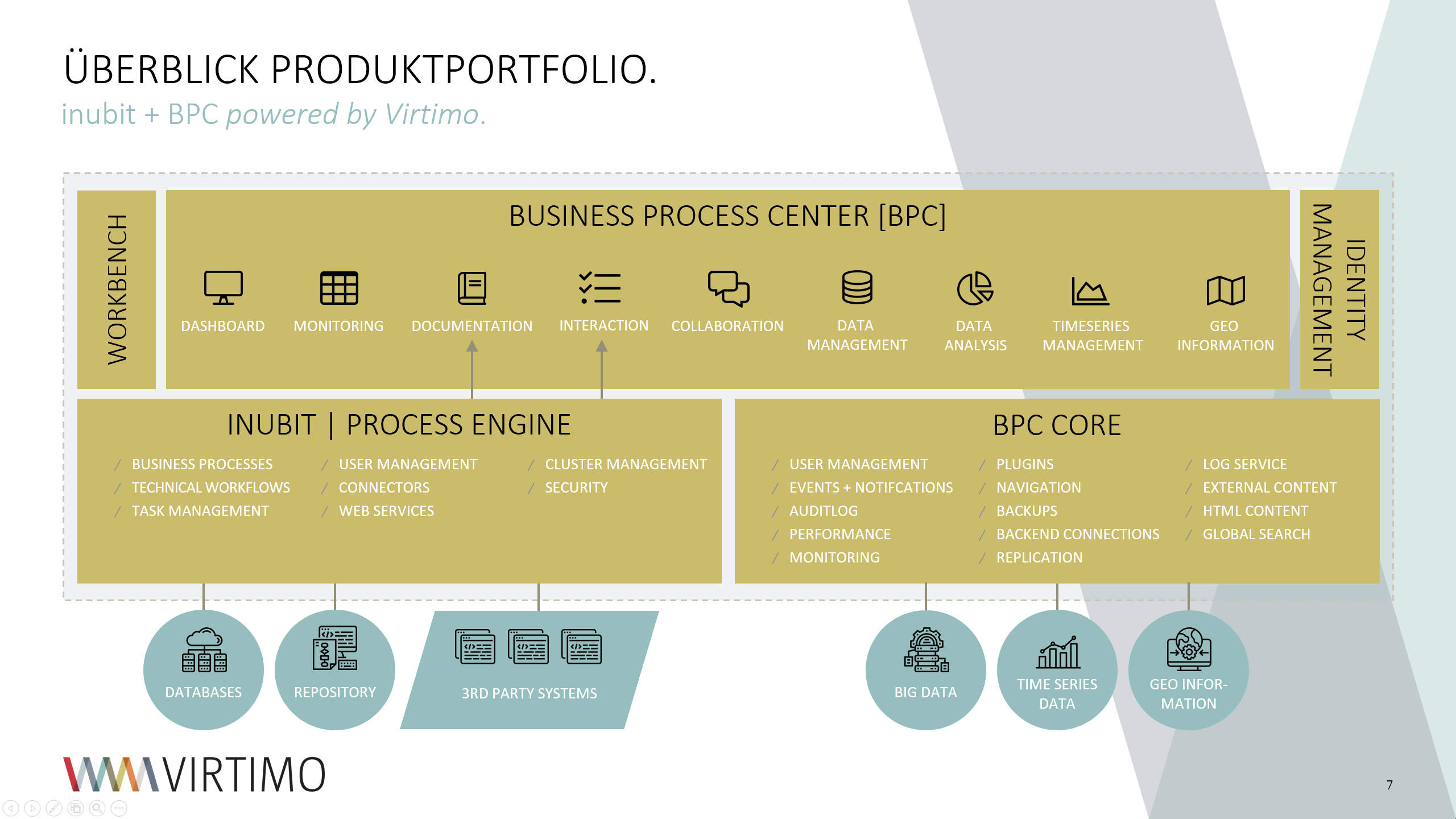 At the beginning of this year, Virtimo started on a journey that held many new, unknown challenges. For us, it was clear from the beginning that we could only master these challenges if we met them with a strong team and strong partners by our side. One of the central pillars of our planning has always been a motivated, competent and highly committed development team. With this conviction, we came together to start our work.
In the past 12 months, not only have we successfully taken over the product inubit, but we were also able to implement or initiate essential pieces of the improvements we hoped for and aspired to in regards to the entire team. Particularly in the area of development around inubit we have reached many of our goals and have significantly advanced the product. After gathering first experiences during an initial stabilisation phase, our summer release was a milestone representing the first step in integrating the BPC into the inubit product world.
As already presented at our virtual client event "Virtimo Visions 2020", the new inubit release "Winter 2020" completes the integration of these two products.
These are the features of the BPM Winter Release 2020:
IMPROVEMENT OF BUSINESS PROCESS CENTER INTEGRATION
BPC 3.1 is included

Deployment of web application connectors (BPC inubit WebApp)

Addition of a Tasklist Module (BPC Interaction)

Addition of a Process Viewer Module (BPC Documentation)

Addition of a System Monitoring Module (BPC inubit Monitoring)
SUPPORT OF NEW STANDARDS/VERSIONS
Support of OAuth 2.0 in the connectors Mail (IMAP, SMTP), HTTP and REST

Support ZUGFeRD 2.1.x (currently 2.1.1)

Support TLSv1.3 for Mail connector

Support SAP JCo v3.1

Support SMIME 4.0

Support MySQL 8
IMPROVEMENTS TO TOOLING
OpenJDK 11 is included as part of the installer

New module: Workflow Variable Bundler
As always, the new release is available for download in the user portal.
We are already looking forward to the year to come, in which we will set out to reach new and bigger goals on the road to digital transformation, together with our partners and clients.
ANY QUESTIONS?

YOUR CONTACT AT VIRTIMO.