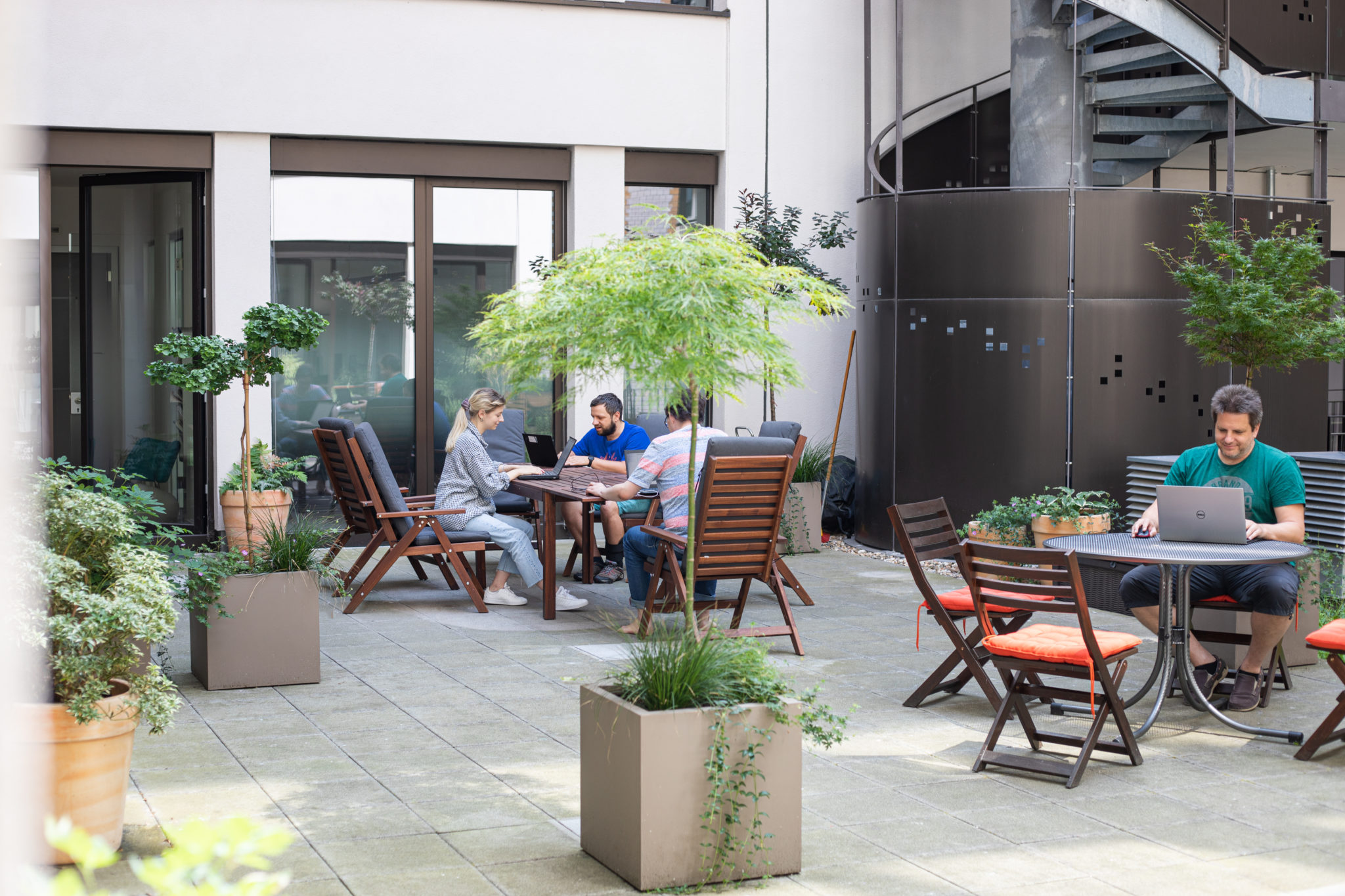 Swapping kitchen chair for office chair – Back 2 Office
It's July. One half of the so-far quite memorable year 2020 is over. It has been an unusual and very eventful six months for all of us. Due to the coronavirus we had to change some of our organisational and structural patterns.
We found ways and means to tackle the new challenges. We avoided commuting to and staying at the office. We kept a safe distance and worked from home. During all of this, daily business continued on, of course – and with new reinforcements, as we gained some new colleagues who got to experience a very special start at Virtimo.
By now, the situation has eased. Some restrictions still apply, but many things have once again become possible. And in such possibilities lie opportunities, which we would like to use.
So, we have made a plan; we're splitting up. We're building small teams and re-populating our office. We're leave behind our dogs, cats and hamsters and reclaiming our work spaces.
Just like that, we are coming together again in the heart of the city. And view from the rooftop patio is enough of a compensation for the commute, and does prove to be quite a bit nicer than the view from our kitchen windows… 😉