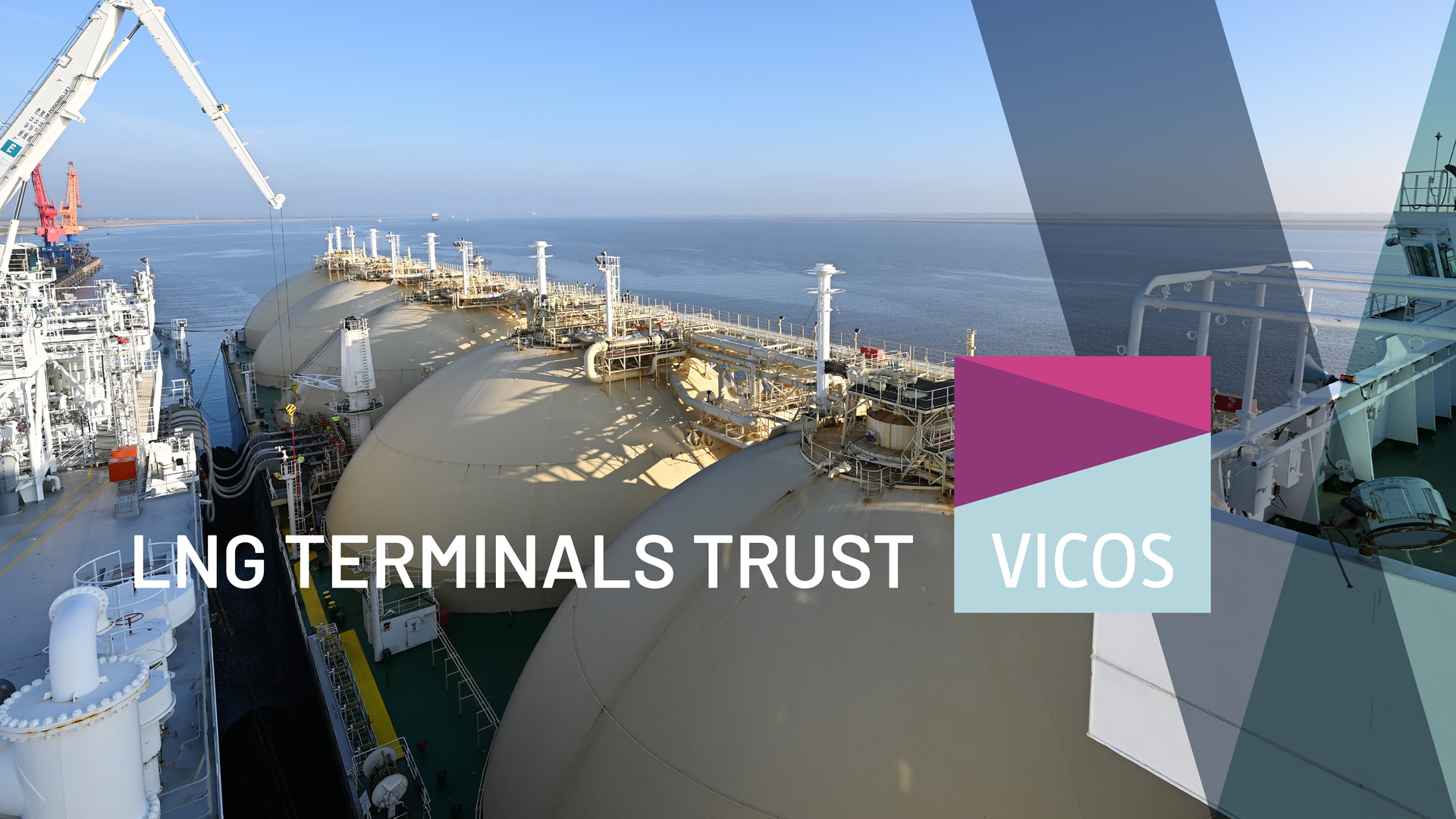 TWO OUT OF THREE GERMAN LNG TERMINALS HANDLE MARKET COMMUNICATION VIA VIRTIMO AG.
Virtimo AG offers fully comprehensive technological solution for information flow in accordance with European requirements for LNG terminals.

The operators of two of the three LNG terminals in Germany rely on the Virtimo Communication Service [VICOS] to handle market communication. Virtimo AG was able to provide the service in record time, responding to the high time pressure associated with the expansion of the national LNG infrastructure. The implementation can take into account the requirements of the European Agency for the Cooperation of Energy Regulators [ACER].
Virtimo AG has been counting well-known players from the European energy industry among its customer base for a long time. Now, these also include Deutsche ReGas with its LNG terminal in Lubmin and Elbehafen LNG GmbH with its LNG terminal in Brunsbüttel.
Virtimo AG was able to provide the multi-client service VICOS for direct use by Deutsche ReGas and Elbehafen LNG GmbH within a very short time. The extraordinarily fast completion of the required project steps in the onboarding process is a reaction to the highly prioritized expansion of the LNG infrastructure in Germany.
With VICOS, Virtimo AG offers energy companies a scalable shared service for the complete mapping of market communication in accordance with national and international requirements. In Lubmin and Brunsbüttel, VICOS now enables the nomination and matching process as well as regulatory reporting to ACER as the responsible European control authority. The multi-client service allows synergies to be fully exploited by Deutsche ReGas and Elbehafen LNG GmbH.
About Deutsche ReGas
Deutsche ReGas is a medium-sized company developing the LNG terminal "Deutsche Ostsee" in Lubmin, the first and so far only privately financed floating liquefied natural gas terminal in Germany.
About Elbehafen LNG GmbH
Elbehafen LNG GmbH is a project company founded by RWE Supply & Trading to operate an LNG FSRU terminal in Brunsbüttel. With the start of regular operations at the beginning of May 2023, the company will be responsible for the technical-operational operation of the terminal. Commercial management will then be the responsibility of the newly, at the beginning of 2023 founded, federally owned Deutsche Energy Terminal GmbH [DET].
Do you have questions?
I am here for you.