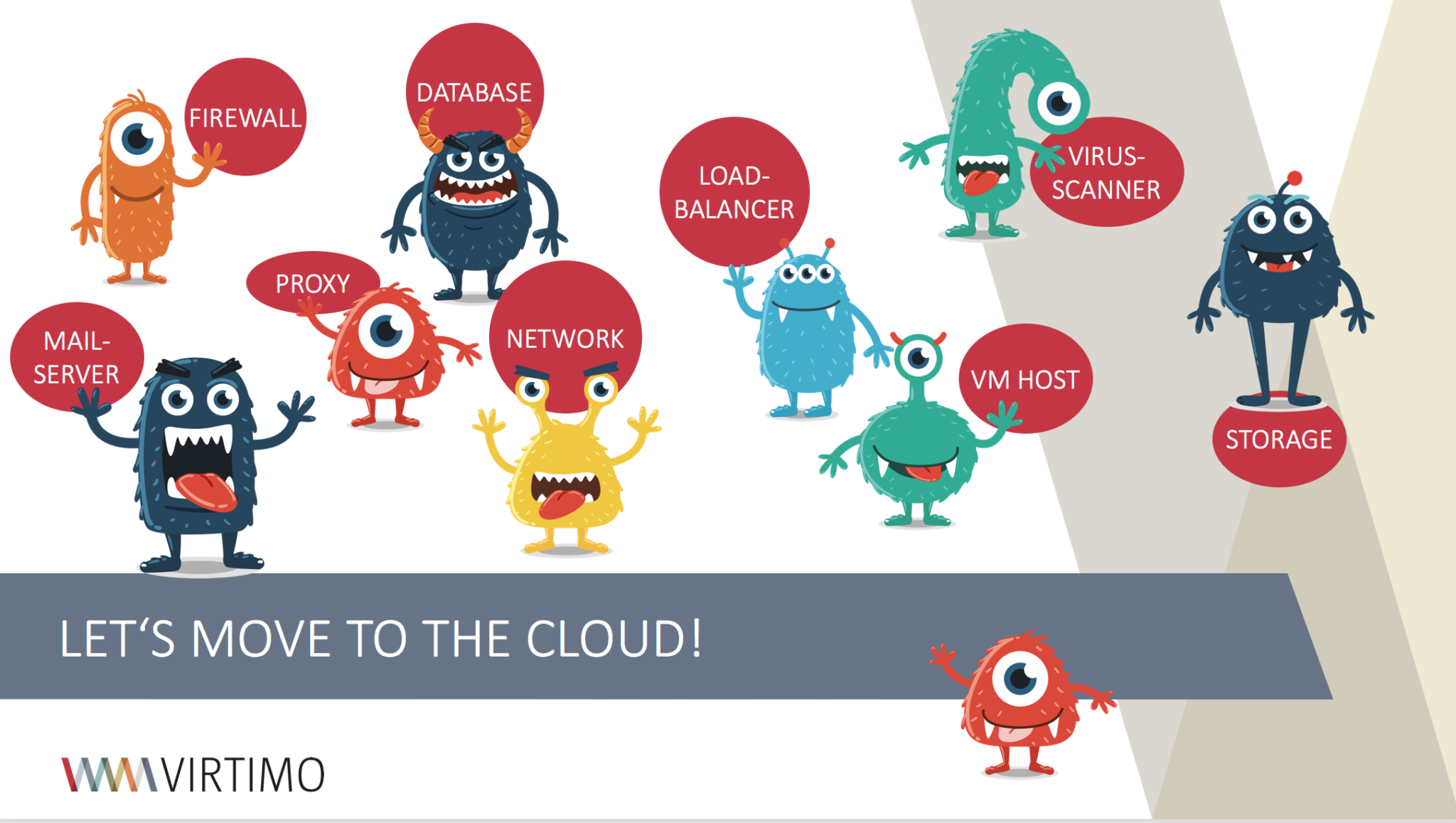 BYE BYE MONSTER FUN – GRTGAZ GERMANY IS THE FIRST TSO IN THE VIRTIMO CLOUD
GRTgaz Germany leaves behind the ping pong game with service providers and becomes the first TSO in Germany to choose Virtimo's Cloud Based Solution.
Over the past few months, the IT & Market Communication team of GRTgaz Germany and Virtimo's Market Communication team worked intensively on migrating the whole of the existing process and infrastructure landscape at GRTgaz into the Virtimo Cloud.
In early November the time had come. The move took place with a fluid cutover after several stability and security tests and completion of an intensive testing phase. The new infrastructure platform is based on a flexible high performance server and network architecture in connection with a highly available database. The chosen approach guarantees very high availability; security and cost optimisation are focal points as well: Thanks to the firewalls and sub-nets, additional application servers could be dismantled and the resulting operating and licencing costs could be minimised.
But what about the monster fun? It can now romp around elsewhere. Where arrangements with various different service providers previously inflated costs and waiting times, everything is now bundled by Virtimo, and the staff of GRTgaz Germany won't spend any more time and money on hunting down monsters.