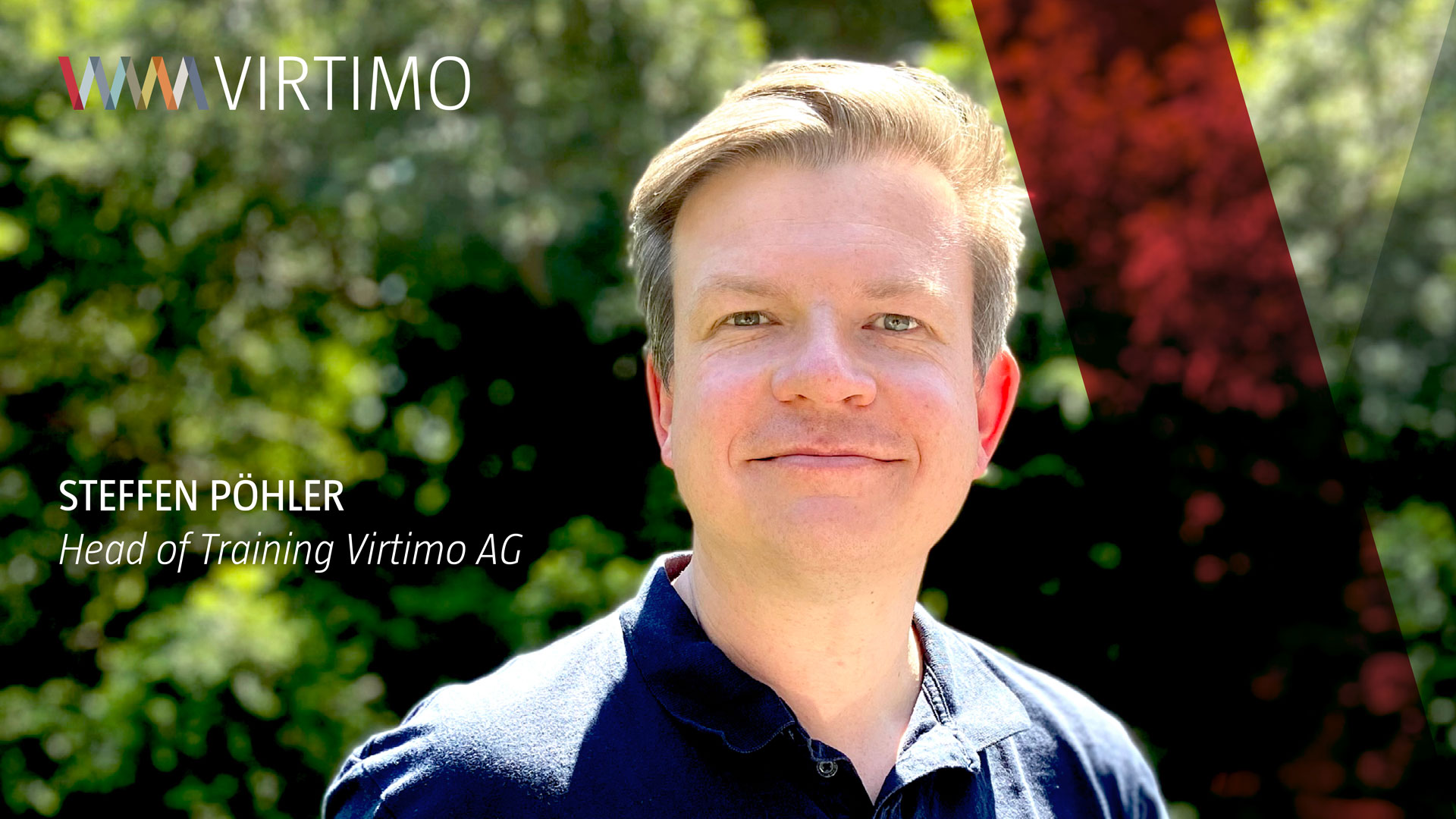 WELCOME ON BOARD STEFFEN PÖHLER, OUR NEW HEAD OF TRAINING!
We are very pleased to have Steffen Pöhler as our new Head of Training, a good acquaintance with the best expertise imaginable! 
Steffen has 18 years of IT experience, 15 of them in the field of training and was already responsible for the development of the former inubit Training Center as well as the Bosch Software Innovations Education Services and the Bosch Software Innovations Training Center in Berlin. Before joining Virtimo, Steffen was responsible for customer training at Amazon Web Services in the DACH region and for the development of human resources at Ada Health.
Steffen has a lot planned for and with Virtimo: "Anyone like Virtimo who places their clients at the centre of their own activities must also ensure that they have the opportunity to build up the necessary knowledge and skills to act as a partner at eye level. This is exactly what we want to achieve with our training offer!"
As a key creator of the training offering around inubit, he is now leading it into the future: "I am extremely grateful to Virtimo for having the chance to take the first training offering I ever developed to a new level now, and with all the experience I have been able to gather in the meantime."
You can find the current training offer of Virtimo AG at virtimo.de/en/training-en
Further training contents are already in preparation, you can be curious! Would you like to contact Steffen Pöhler directly, do you have any questions, or would you like an individual quote for a training?